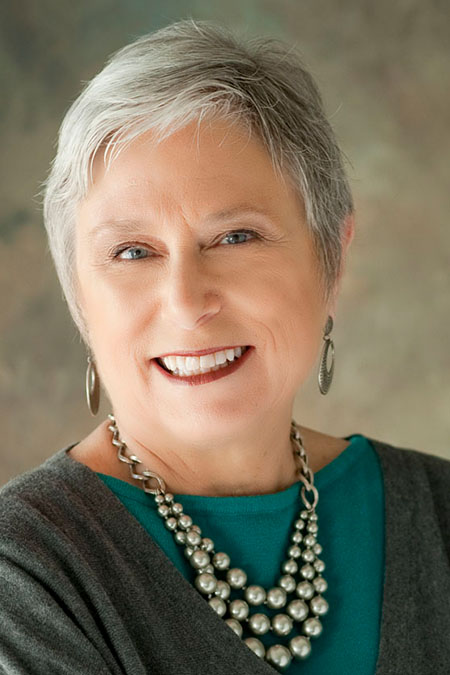 Professor Emerita
316 Tate
573-882-8068
Education
PhD 1991, Arizona State University
MA 1985, University of Utah
BA 1983, University of Utah
Research and Teaching
Composition Studies, writing-across-the-curriculum, writing-in-the-disciplines, writing assessment, writing program administration
Marty Townsend taught graduate and undergraduate courses in rhetoric and composition. She is a fellow of the Bryn Mawr Institute for Women in Higher Education Administration, former literacy consultant to The Ford Foundation, and former director MU's Campus Writing Program (1991-2006). Author of numerous book chapters and journal articles on writing-across-the-curriculum, she is the recipient of a Gold Chalk award for training and mentoring graduate students. Her work with academic writing has taken her to universities in Romania, Korea, Thailand, South Africa, China, and Costa Rica. She sits on the Editorial Board of WPA: Journal of the Council of Writing Program Aministrators and has consulted on writing and general education for over eighty colleges and universities in the U.S. and abroad. Her current research project involves literacy and high profile athletes in Division I football.
Awards and Honors
(with CWP colleagues) CCCC's Writing Program Certificate of Excellence, 2004
President's Leadership Development Program, 2001
MU Alumni Association Faculty/Alumni Award, 1999
MU Gold Chalk Award, 1997
Selected Publications
"WAC Program Vulnerability and What To Do About It: An Update and Brief Bibliographic Essay." The WAC Journal. Vol. 19 (August 2008), 45-61.
"Negotiating the Risks and Reaping the Rewards: Advice from a Former JWPA." Untenured Faculty as Writing Program Administrators: Institutional Practices and Politics, eds. Debra Frank Dew and Alice Horning. West Lafayette, IN: Parlor Press (2007), 72-93.
"Automated Essay Grading in the Sociology Classroom: Finding Common Ground." Machine Scoring of Student Essays: Truth and Consequences, eds. Patricia Freitag Ericsson and Richard Haswell. Logan: Utah State University Press (2006), 177-198. With Edward Brent.
"What the Outcomes Statement Could Mean for Writing across the Curriculum." The Outcomes Book: Debate and Consensus after the WPA Outcomes Statement, eds. Susanmarie Harrington, Keith Rhodes, Ruth Overman Fischer, and Rita Malenczyk. Logan: Utah State University Press (2005), 121-126.
"Writing in/across the Curriculum at a Comprehensive Chinese University." Language and Learning Across the Disciplines, ed. Susan McLeod. Vol. 5 No. 3 (February 2005), 134-149.
"To Teach or Not To Teach? That Is the Dilemma." The WAC Casebook: Scenes for Faculty Reflection and Program Development, ed. Chris M. Anson. New York: Oxford University Press (2002), 223-226.
"Writing Across the Curriculum." The Writing Program Administrator's Resource: A Guide to Reflective Institutional Practice, eds. Stuart C. Brown and Theresa Enos. Mahwah, NJ: Lawrence Erlbaum (2002), 439-452.
"Writing Across the Curriculum." The Allyn & Bacon Sourcebook for Writing Program Administrators, eds. Irene Ward and William J. Carpenter. New York: Longman (2002), 264-274.
"Writing Intensive Courses and WAC." WAC for the New Millennium: Strategies for Continuing WAC Programs, eds. Susan H. McLeod, Eric Miraglia, Margot Soven, and Christopher Thaiss. Urbana: NCTE (2001), 223-258.
"Integrating WAC into General Education: An Assessment Case Study." Assessing Writing Across the Curriculum: Diverse Approaches and Practices, eds. Kathleen Blake Yancey and Brian Huot. Greenwich, CT: Ablex (1997), 159-172.
"Writing Across the Curriculum." Encyclopedia of English Studies and Language Arts: A Project of the NCTE, ed. Alan C. Purves. New York: Scholastic, Inc. (1994), 1299-1302.