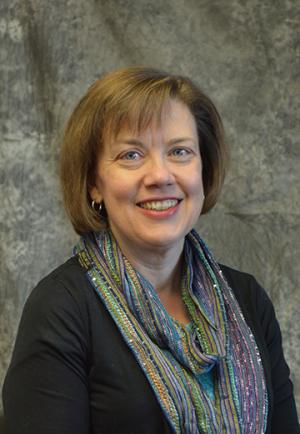 Associate Professor Emerita
Education
PhD 1999, University of Wisconsin-Milwaukee
Research and Teaching
Critical/cultural studies in rhetoric and composition; affective rhetorics; labor issues in the university
Donna Strickland's work on managerial rhetorics and critical genealogies of composition studies has been published in College English, JAC, Composition Studies, Composition Forum, American Academic, and Works and Days. Her book, The Managerial Unconscious in the History of Composition Studies, appeared in 2011 and received that year's W. Ross Winterowd Award. Most recently, her research has focused on affective rhetorics and contemplative approaches to teaching and writing.
Selected Publications
Donna Strickland, Mollie A. Price-Blackshear & B. Ann Bettencourt (2022) Mindful writing for faculty and graduate students: A pilot mixed-methods study of effects of a six-week workshop, Innovations in Education and Teaching International.
Strickland, Donna. "Feeling Literate: Gender, Race, and Work in Dorothy West's 'The Typewriter'." Women and Literacy: Inquiries for a New Century. Ed. Beth Daniell and Peter Mortensen. NCTE-LEA Research Series in Literacy and Composition. Mahwah, NJ: Erlbaum, 2007.
Strickland, Donna. "Caring About the Dismal Science" JAC 27 (2007): 211-222.
Strickland, Donna. "The Managerial Unconscious of Composition Studies." Tenured Bosses, Disposable Teachers: Writing Instruction in the Managed University. Ed. Marc Bousquet, Tony Scott, and Leo Parascondola. Carbondale: Southern Illinois UP, 2004
Drew, Chris, and Matt Garrison, Steven Leek, Donna Strickland, Jen Talbot, and A. D. Waldron. "Affect, Labor, and the Graduate Teaching Assistant: Can Writing Programs Become 'Spaces of Hope'?" Works and Days Days 21 (2003; published 2004): 169–186.
Strickland, Donna. "Taking Dictation: The Emergence of Writing Programs and the Cultural Contradictions of Composition Teaching." College English 63 (2001): 457–479. http://www.jstor.org/stable/378890?seq=1#page_scan_tab_contents