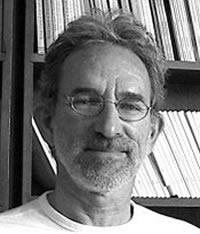 Professor; Editor, The Missouri Review
453 McReynolds
573-882-4460
Research and Teaching
Creative writing-fiction
Speer Morgan teaches fiction writing and is the editor of The Missouri Review. He is the author of a collection of short stories, Frog Gig and Other Stories (University of Missouri Press, 1976), and five novels—Belle Starr: A Novel (Little Brown, 1979), Brother Enemy (Little Brown, 1981), The Assemblers (Dutton, 1986), The Whipping Boy (Houghton Mifflin, 1994), and The Freshour Cylinders (Macmurray and Beck, 1998), winner of an American Book Award. He is also the co-editor of The Best of the Missouri Review (University of Missouri Press, 1991) and For Our Beloved Country: Diaries of Americans in War (Atlantic Monthly Press, 1993).
Born and raised in Fort Smith, Arkansas, with a B.A. from the University of Arkansas, Speer Morgan started seriously writing fiction while doing graduate work at Stanford. During the 1970s, he published journalism, stories and excerpts in Rolling Stone, The Atlantic Monthly, and Harper's.  Two of his stories won Prairie Schooner's Lawrence Foundation Prize, in 1978 and 2008, and one story won Shenandoah's Goodheart Prize in 2008.
His early fiction was collected in his first book in 1976. In the late 1970s and early 1980s, he served on the National Endowment for the Arts Literature Panel and for a semester taught at the medium security prison in Moberly, Missouri.
His first novel, published in 1979, was set in Arkansas and the Indian Territory during the late 1800s. Among his other four novels, three have been set in Arkansas and Oklahoma: one in 1894, another in 1934, and another in the 1980s. The Whipping Boy (1994) was aided by an NEA Individual Fellowship in fiction. His most recent novel, The Freshour Cylinders (1998), won Foreword Magazine's Silver Award for the best book of the year. It also won an American Book Award in 1999.
Morgan teaches in the English Department at the University of Missouri and has edited The Missouri Review for 34 years. The Missouri Review is well known for fiction and has introduced a number of fiction writers over the years. Recently, the magazine has had wider influence in poetry; as of 1999, it has published the first work or early work by three of the previous four winners in the Yale Younger Poets series. As editor he has been responsible for final selections, the magazine's forewords, and for locating, researching and editing the "found text" and "history and literature" features, including "The Unpublished Letters of Laurence Olivier," "The Letters of Jack Keouac to Ed White" and "The Diary of Peter Pitchlynn, A Choctaw Removal Diary."
He has been a visiting writer at the Universities of Texas (1982) and Arkansas (1997), and given readings and lectures in the U.S., Spain and at Paris Writers Workshop 2000.