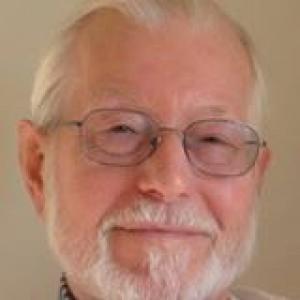 Professor Emeritus
316 Tate
Education
PhD 1968, Stanford University
Research and Teaching
20th Century Literature and Modern Poetics
Timothy Materer is the author of James Merrill's Apocalypse (Cornell 2000), Modernist Alchemy: Poetry and the Occult (Cornell 1995), Vortex: Pound, Eliot, Lewis (Cornell 1979), and Wyndham Lewis the Novelist (Wayne State University 1976); and he has edited two volumes of Ezra Pound's letters, Pound/Lewis: The Letters of Ezra Pound and Wyndham Lewis (New Directions and Faber 1985) and The Selected Letters of Ezra Pound to John Quinn (Duke 1991). He has received fellowships from the NEH, ACLS, and the Guggenheim Foundation. His publications include articles on T. S. Eliot, Ezra Pound, Sylvia Plath, Elizabeth Bishop and James Merrill. He wrote the annual chapters on Modern Poetry in American Literary Scholarship (Duke 1995-2000) and is the moderator of the James Merrill electronic discussion list. He has received Twentieth Century Literature's award for the best article of the year ("Occultism in Sylvia Plath," 1991), a Gold Chalk Graduate Teaching award (1996), a Big 12 Fellowship (2001), the Byler Distinguished Professor Award (2004), and Lambda Chi Alpha's "Professor of the Year" award (2006). With the cooperation of Washington University, he is constructing websites devoted to the poetry manuscripts of James Merrill. Currently he is teaching courses on modern authors for Osher Lifelong Learning. 
Materer is also a moderator for both the on-line James Merrill Discussion list and the T.S. Eliot Discussion list. He also regularly teaches courses in literature for Osher Adult Education at MU. Recently, his courses have been on Viriginia Woolf and Paul's Epistles, and he recently gave a lecture on the centenary of James Joyce's Ulysses.
Awards and Honors
Byler Distinguished Faculty Award
Guggenheim Foundation Fellowship
National Endowment for the Humanities Fellowship
Selected Publications
Yearly reviews of all nine volumes of The Letters of T. S. Eliot forTime Present: Newsletter of the International T. S. Eliot Society. From 2009 to the recent issue of Winter/Spring 2022.
Review Essay of "A Whole World: The Letters of James Merrill." Twentieth-Century Literature (2021) 67 (4): 483–490.
Review Essay, "T. S. Eliot: From Undergraduate to Literary Lion." Modernism/modernity, 22, no. 2 (April 2015): 381-387.
"T. S. Eliot and his Biographical Critics." Essays in Criticism.  62:1 (2012): 41-57.
Timothy Materer. "James Merrill's Polyphonic Muse." Contemporary Literature (Winter 2006)
Timothy Materer. "Poetry: A Magazine of Verse." American History Through Literature, 1820-1870 Ed. Thomas V. Quirk and Gary Scharnhorst. V.2. New York: Charles Scribner's, 2006. 850-53.
Timothy Materer. "Imagism." American History Through Literature 1820-1870 Ed. Thomas V. Quirk and Gary Scharnhorst. V.2. New York: Charles Scribner's, 2006. 483-86
Timothy Materer. "Mirrored Lives: James Merrill and Elizabeth Bishop." Twentieth-Century Literature 51.2 (Summer 2005): 179-209
Timothy Materer. "Vorticism." The Ezra Pound Encyclopedia Ed. Demetres P. Tryphonopoulos and Stephen J. Adams. Westport, Connecticut: Greenwood Press, 2005. 230-32.
Timothy Materer. "James Merrill." The Literary Encyclopedia (invited) University of East Anglia, Norwich. Fall 2005. www.litencyc.com
Timothy Materer. James Merrill's Apocalypse (Cornell, 2000) www.cornellpress.cornell.edu
Author. James Merrill's Late Poetry: AIDS and "The Stripping Process" Arizona Quarterly (2008)
"T. S. Eliot and his Biographical Critics." Essays in Criticism.  62:1 (2012): 41-57