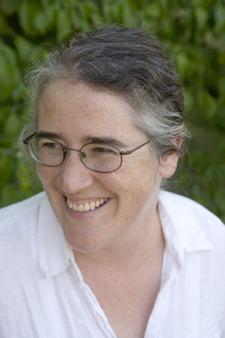 Associate Professor
233 Tate
573-882-2293
Education
PhD University of Arizona
Research and Teaching
Native American and global Indigenous media, film studies, digital storytelling
Joanna Hearne teaches courses cross-listed with the School of Visual Studies on topics in Indigenous studies, film studies, and digital storytelling. She has published articles and book chapters on Indigenous film and media, digital media, animation, westerns, documentary, and early cinema.  She edited the 2017 special issue of Studies in American Indian Literatures (SAIL) on Digital Indigenous Studies: Gender, Genre and New Media, and is the author of Native Recognition: Indigenous Cinema and the Western (SUNY Press, 2012) and Smoke Signals: Native Cinema Rising (University of Nebraska Press, 2012). 
Awards and Honors
National Endowment for the Humanities Fellowship, 2017-18
Don D. Walker Prize for best essay published in 2014, Western Literature Association
College of Arts and Science Faculty Fellow, University of Missouri, 2014
National Endowment for the Humanities, Summer Stipend Award, 2014
William T. Kemper Fellowship for Teaching Excellence, University of Missouri, 2012
Selected Publications
"Origin Stories in the Genealogy of Cherokee Language Technology." "The Digital Turn" special issue, b2o: An Online Journal 3.3 (August 2018).  Co-authored with Mark Palmer and Joseph Erb, with Durbin Feeling.  http://www.boundary2.org/2018/07/hearne/
"'Who We Are Now': Iñupiaq Youth On the Ice." Special issue, "Indigenous Matters: Cultures, Technologies, Mediations," MediaTropes 7:1 (2017): 185-202.  http://www.mediatropes.com/index.php/Mediatropes/article/view/29164
"Native to the Device: Thoughts on Digital Indigenous Studies."  Introduction, special issue, "Digital Indigenous Studies: Gender, Genre and New Media."  Studies in American Indian Literatures 29.1 (2017): 3-26.
"'I Am Not a Fairy Tale': Indigenous Storytelling on Canadian Television."  Marvels & Tales 31.1 (2017): 126-146.
"Provenance and Visible Evidence in the Activist Documentary: Mighty Times: The Children's March and The Black Power Mixtape, 1967-1975."  Visual Communication Quarterly 22 (January-March 2015): 29-33.
″'This Is Our Playground': Skateboarding, DIY Aesthetics, and Apache Sovereignty in Dustinn Craig's 4wheelwarpony" and ″'Just by Doing It, We Made It Appear': Dustinn Craig on We Shall Remain: Geronimo, 4wheelwarpony, and the Apache Scouts Project."  Western American Literature 49.1 (2014): 47-88.
Indigenous Media.  Co-authored with Pamela Wilson, Amalia Cordova, and Sabra Thornton. Oxford Bibliographies Online.  Oxford University Press, 2013.
"Indians watching Indians on TV:  Native Spectatorship and the Politics of Recognition in Skins andSmoke Signals." Visualities: Perspectives on Contemporary American Indian Film and Art. Ed. Denise K. Cummings. East Lansing: Michigan State University Press, 2011.  41-72.
"Indigenous Animation: Educational Programming, Narrative Interventions, and Children's Cultures." Global Indigenous Media: Cultures, Poetics, and Politics. Eds. Pamela Wilson and Michelle Stewart. Durham and London: Duke University Press, 2008. 89-108.
"Telling and Retelling in the 'Ink of Light': Documentary Cinema, Oral Narratives, and Indigenous Identities': Documentary Cinema, Oral Narratives, and Indigenous Identities." Screen 47:3 (Autumn 2006): 307-326.
"'John Wayne's Teeth': Speech, Sound and Representation in Smoke Signals and Imagining Indians." Western Folklore 64:3&4 ("Folklore and Film" special issue, Summer and Fall 2005): 189-208.
"House Made of Dawn: Restoring Native Voices in Cinema." Smithsonian Institution, National Museum of the American Indian, Film and Video Center. Native Networks / Redes Indigenas. 2005. http://nmai.si.edu/explore/film-media/native-media-topics/house-made-of-dawn/
"The 'Ache for Home': Assimilation and Separatism in Anthony Mann's Devil's Doorway (1950)." Hollywood's Wests: The American Frontier in Film, Television, and History. Eds. Peter C. Rollins and John E. O'Connor. Lexington: University Press of Kentucky, 2005. 126-159.
"'The Cross-Heart People: Race and Inheritance in the Silent Western" Journal of Popular Film and Television 30:4 (Winter 2003): 181-196.