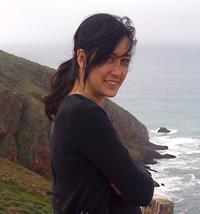 Professor
Education
PhD 2004, University of California-Berkeley
Research and Teaching
Nineteenth-century British literature, literature of the British empire, visual culture
Elizabeth Chang focuses in her research and teaching on the literature and visual culture of nineteenth-century Britain, with a particular emphasis on the cultural productions of the British empire during the Victorian era. Her monograph Britain's Chinese Eye: Literature, Empire and Aesthetics in the Nineteenth Century traces the cultural influences of Chinese places, things, and people, real and imagined, on the development of a modern British literary and visual culture in the nineteenth century. She is also the editor of a five-volume collection of nineteenth-century British travel writing from China (Pickering and Chatto 2010). Most recently she has published Novel Cultivations: Plants in British Literature of the Global Nineteenth Century (Virginia 2019), which takes up the role of plants as both setting and subject in the Victorian genre novel to argue for a reconfigured understanding of environmental agency in popular literature.
Awards and Honors
William T. Kemper Fellowship for Teaching Excellence, 2011
Selected Publications
Novel Cultivations: Plants in British Literature in the Global Nineteenth Century. Under the Sign of Nature Series. Charlottesville, VA: University of Virginia Press, 2019.
Britain's Chinese Eye: Literature, Empire and Aesthetics in the Nineteenth Century. Stanford, CA: Stanford University Press, 2010.
British Travel Writing From China, 1793-1901. London: Pickering & Chatto, 2009.
"Chrysanthemums and Cultivated Visions of the Victorian Garden." Beyond Chinoiserie: Artistic Exchange between China and the West in the Late Qing Dynasty (1796-1911), eds. Jennifer Miliam and Petra ten-Doesschate Chu. Leiden and New York: Brill, 2018. 178-203.
"Killer Plants of the Nineteenth Century." Strange Science: Investigating the Limits of Knowledge in the Victorian Age, eds. Lara Karpenko and Shalyn Clagget. Ann Arbor: University of Michigan Press, 2017. 81-104.
"Hollow Earth Fiction and Environmental Form in the Late Nineteenth Century." Nineteenth-Century Contexts 38.5 (2016): 387-397.
"Binding and Unbinding Chinese Feet." Essays and Studies 2016: Writing China: Essays on Sino-British Cultural Relations, 1816-2016, eds. Robert Markley and Peter Kitson. London: D. S. Brewer, 2016. 132-151.
"Chinese Flowers and the Idea of Cultivation in Early Nineteenth-Century British Word and Image," European Romantic Review 27:1 (2016), 9-24.
"China." The Encyclopedia of Victorian Literature. Eds. Felluga, Dino Franco, Pamela K. Gilbert and Linda K. Hughes.  Blackwell Publishing, 2015. Vol. I, 250-52.
"The Idea of the Chinese Garden and British Aesthetic Modernism," in British Modernism and Chinoiserie, ed. Anne Witchard. Edinburgh: Edinburgh University Press, 2015: 91-107.
"Converting Chinese Eyes: Rev. W. H. Medhurst, "Passing," and the Victorian Vision of China."A Century of Travels in China: Critical Essays on Travel Writing from the 1840s to the 1940s. Hong Kong: Hong Kong University Press, 2007.
"'Eyes of the Proper Almond Shape': Blue-and-white China in the British Imaginary 1823-1883." Nineteenth-Century Studies (2005): 17-34