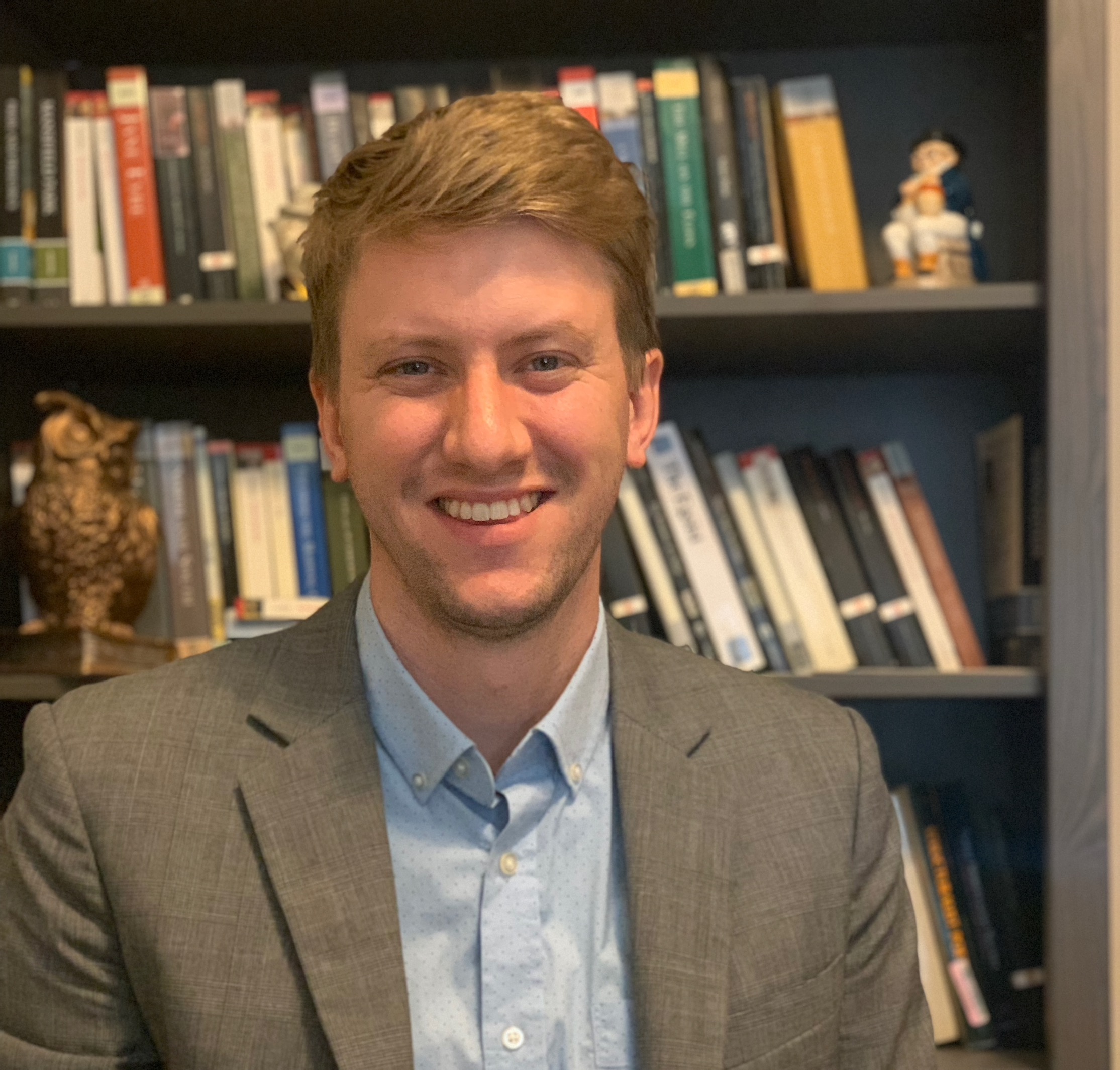 Visiting Assistant Professor
205 Tate Hall
Education
PhD 2021, Washington University in St. Louis
Research and Teaching
Nineteenth-century British literature, religion and literature, literature of the British empire
Joshua Brorby teaches courses on Victorian literature, the intersections of literature and religion, the novel, and critical theory. His research focuses on nineteenth-century religious conversion, sexuality, and the overlaps of religious, scientific, and sexual discourses in novels and poetry. He is currently working on his first manuscript, Dabbling: Sensual Writing, Comparative Religion, and the Feeling of Identity, 1833-1901, which explores how the surprisingly sensual idiom of comparative religious writing illustrates the elasticity of religious and sexual identities, as well as an appreciation for feeling as a way of knowing. His work has appeared in or is forthcoming from Religion & Literature, Dickens Quarterly, Victorian Poetry, and Restoration.
Selected Publications
"Dialects of Faith: Pluralism and Poetic Translation in F. Max Müller's Sacred Books of the East." Religion & Literature. Forthcoming.
"Our Mutable Inheritance: Testing Victorian Philology in Our Mutual Friend." Dickens Quarterly, vol. 37, no. 1, 2020, pp. 47-66.
"Seeming as Believing: Epistemological Uncertainty and the World of Annus Mirabilis." Restoration: Studies in English Literary Culture, 1660-1700, vol. 43, no. 1, 2019, pp. 29-50.